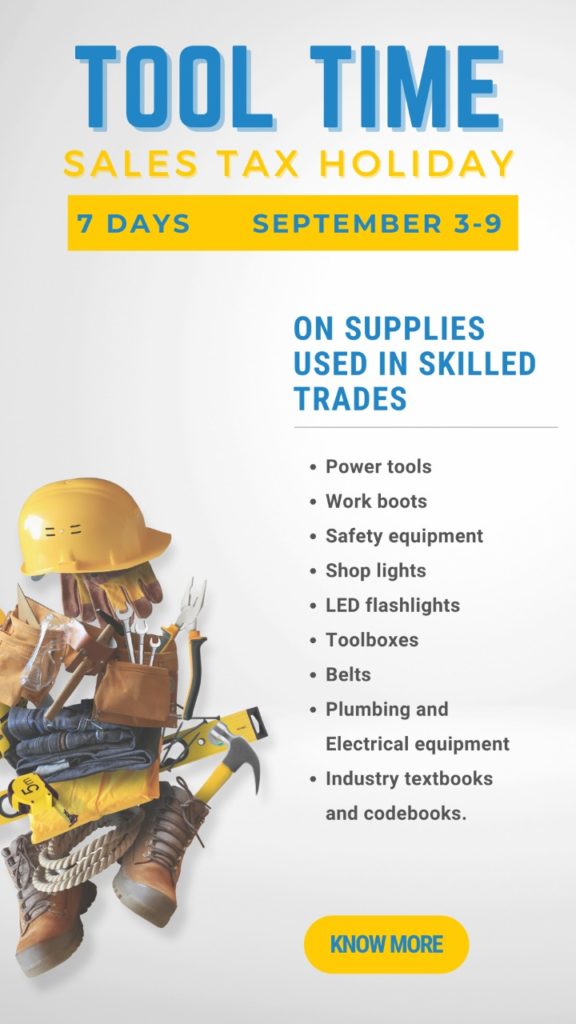 Inflation continues to put costs beyond affordable to basic necessities as we continue to see price increases. To bring relief to state residents and consumers, the Florida Legislature and Gov. Ron DeSantis drafted legislation, and approved, a series of 10 tax holidays to lower costs for residents, one of it is the 2022 Skilled Worker Tool Time Tax Holiday, giving shoppers tax relief when they buy work tools and equipment.
Beginning on Labor Day weekend, shoppers will be able to buy a variety of home improvement and construction items without paying sales tax thanks to the seven-day "Tool Time" holiday.
The most recent one is for power tools, office supplies, and textbooks for students pursuing careers as plumbers, engineers, and other professionals.
The tax holiday begins on September 3 and lasts through September 9.
Want to know more about 2022 Florida Tool Time Tax Holiday Click Here!