We hear a lot about what you should do to sell to the government, but not so much about what you should AVOID doing. Thus, it is essential to evaluate and develop your strategies to maximize your unique selling proposition and position your company to success.
Here are some of the most common government selling mistakes you should avoid and what strategies you should do instead: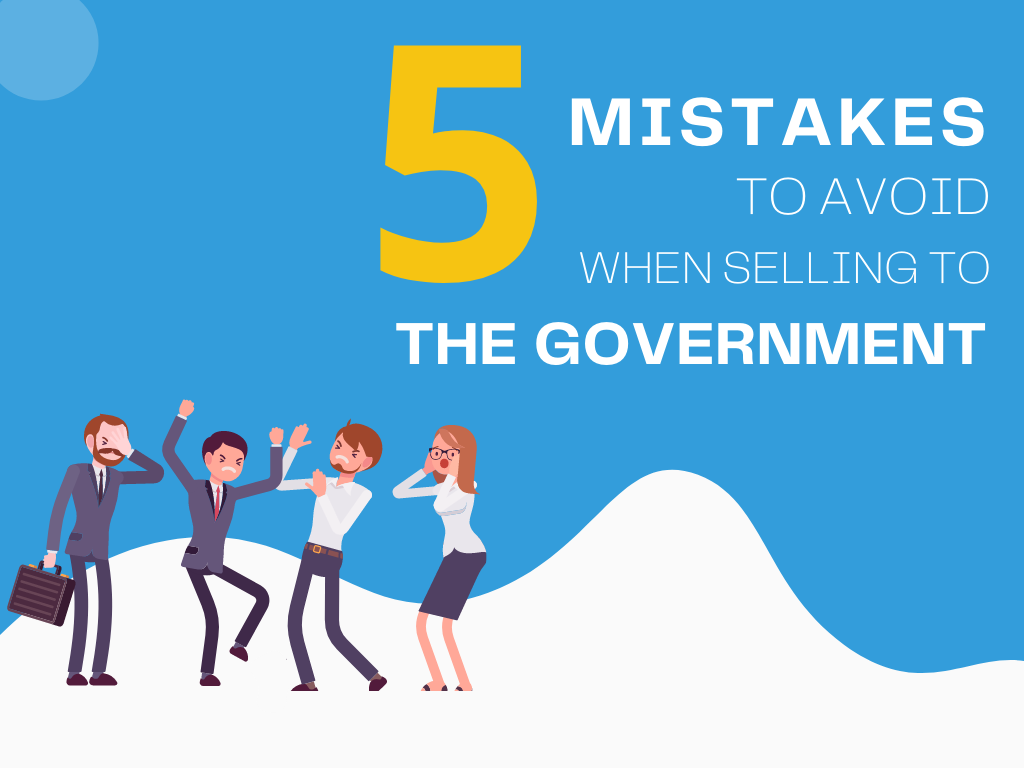 1. Marketing to every Federal Agency
Instead…
Determine which agencies to target by researching government spending and look for contract awards by State, NAICS Code, Product/Service Code, Agency, and Socio-Economic Status.
Develop at least Top 5 or 10 target agencies that you think may need your services more. This would serve as your ideal client.
2. Bidding to Every Opportunity
Instead…
Strategize and choose opportunities that you think you have high chances of winning and you can effectively manage and perform outstandingly. You can do this during go-no-go process of your company.
3. Not Knowing your Target Clients
Instead…
Examine each of your target agency's five-year strategic plan to learn about its upcoming priorities.
Know the target customers; procurement officers, decision makers and end users as well as their pain points to gain an advantage and plan on how you can add value.
Do your homework and be completely prepared at every point of contact – professing ignorance is a significant turnoff when it comes to doing business.
4. Relying on electronic communications solely
Instead…
Do a "personal touch" when building relationship with your ideal clients. It is impossible to deliver a warm handshake though email. Personal greetings would appear more genuine and authentic and the people you want to do business with would have the chance to know you better.
5. Not maintaining regular contact
Instead…
You must keep in touch with the key persons you've developed a relationship with on a regular basis and take the time to form new relationships when needed. It's possible that the folks you know last year will not be present this year. Persistence pays off in a pleasant way. Keep in touch on a regular basis. Take a moment to check in. If you don't, your competitors will.